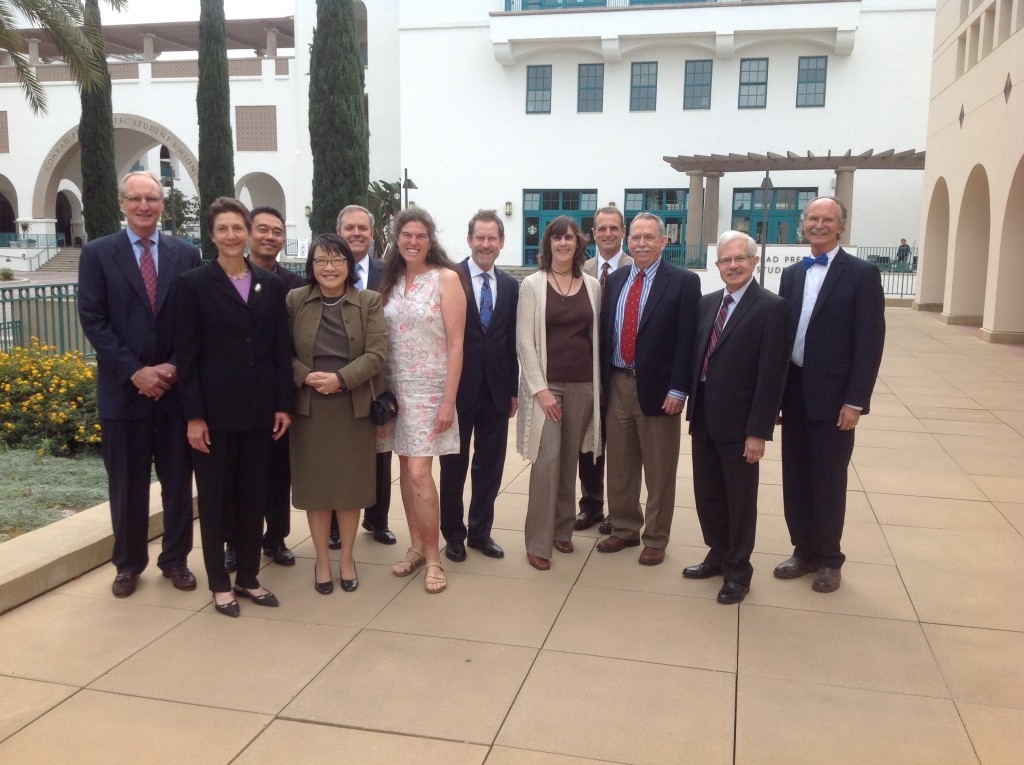 Attendees at the CS CAB meeting included, from left to right, Ken Lawonn (Sharp Healthcare), Erna Adelson (Sony Network Entertainment), Bey Gonzales (Qualcomm), Janet Vohariwatt (IChanneX), Mike Brookey (Iron Data), Marie Roch (San Diego State University), Michael Ash (SAIC), Jo Ann Lane ( San Diego State University), Charles Kendall (General Atomics Aeronautical Systems, Inc.), Ted Griswold (Procopio), Leland Beck (San Diego State University) and Stanley Maloy (San Diego State University).
Recently, the Department of Computer Science formed a Computer Science Corporate Advisory Board (CS CAB) and their first meeting was held on March 19, 2015.  The CS CAB serves to advise the SDSU Department of Computer Science on curriculum matters and on matters related to external relations with alumni.  The initial objectives of the CS CAB are to:
Provide an effective link between computer science education in the Department and computer science practice in the business, civic/government, and Not For Profit communities.
Serve as a sounding board for present and proposed programs and activities of the Department in areas such as curriculum development and content, executive education, strategic planning and long-range development, and other issues arising in education delivery systems and business practices affecting the future of the Department.
Advance the positive image of the Department.
Identify opportunities for student and faculty development (e.g. internships, traineeships, applied research, student employment, career option awareness, mentoring, etc).
Assist the Department in achieving greater faculty and student contact and exposure to key computer science practitioners in both formal and informal settings.
Otherwise aid the Department in its quest for excellence in research, teaching, and professional service.