Every year the College of Sciences holds an end of the year reception where we honor faculty and staff and bid farewell to the colleagues who are retiring. Each department chooses one faculty member and one staff member that has contributed to their department and students.
This year the faculty member honored for Computer Science was Marie Roch.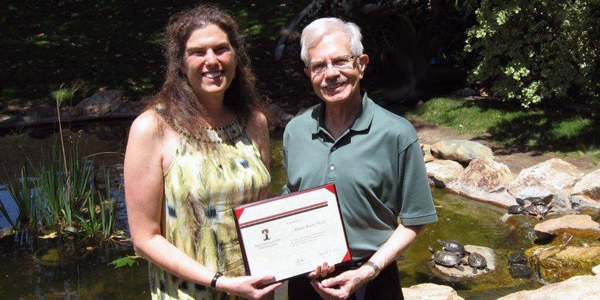 Marie Roch is one of the world's leading researchers in the field of marine mammal bioacoustics (learning about free ranging whales and dolphins by analyzing the sounds they produce). Many of her research students have presented papers, and won awards, at international conferences. She is also a superb classroom teacher, with a real talent for reaching out to students from a variety of backgrounds. And she is always the first in line to volunteer for whatever the department needs. We are really lucky to have her as a member of our faculty! And we are delighted to announce that Marie has just received a very well-deserved promotion to (full) Professor!
The staff member honored for Computer Science was Emily Moore from Extended Studies.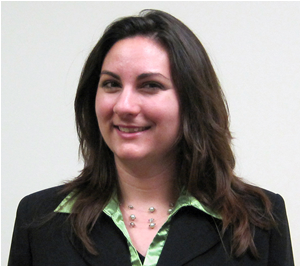 Emily Moore is the College of Extended Studies program director for our Advanced Certificate in Web & Mobile Applications. She and her team are closely involved with all aspects of this program: planning, scheduling, budgeting, marketing, assessment, publicity, technical support, etc. Emily does an amazing job of keeping all of this together, and staying on top of all the paperwork and other administrative tasks. She also helps me remember the things that I'm supposed to be doing. Thanks, Emily, for everything that you do!