Earlier this summer, San Diego State University students majoring in computer science, graphic design, global music composition and more worked together to produce functional and fun video games in just seven days.
With only time and a theme of 'thread the needle' as constraints, four teams ideated, coded, created, and problem-solved through as many stages of video game development as possible.
James Maron, a computer science major and programming co-lead for Aztec Game Lab, made a tightrope walking game called Skywalk with Daniel Walls, the other programming co-lead.
"It was really gratifying to show people our game and watch them play and experience it. Having them tell you 'Wow, this is so fun!' is really fulfilling," said Maron.
Skywalk was voted the overall winner of the four submitted games and also received top marks in audio and gameplay.
India Wishart, a graphic design major and Aztec Game Lab's art co-lead, had participated in a couple previous game jams. Her game, Artificial Intelligence Racing Experience or AIRE, earned the award for Best Art. She said, "I was able to finish everything I needed to do by Friday and then I was able to take extra time to learn something new. That was really satisfying for me."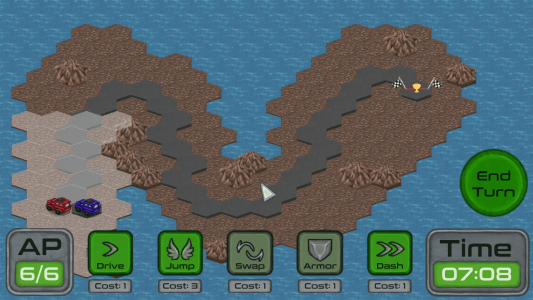 Two other games, Traversial and Perfect Fit, were also submitted and are available to download on the event submissions page.
Matt Rasmusson, a computer science master's student and SDSU biology alumnus, did not finish his Granny Golf game in the week allotted but was grateful to learn so much in such a short span, including applying his previous knowledge of C++ to code in C# for the Unity game engine for the first time.
Playing the Long Game
The week time limit was a new format for the Aztec Game Lab, which usually works on games for a semester at a time. In recent semesters, they've created Pestilence, in which the player is a plague doctor trying to escape a disease-infested city, and Kappi, a nature-inspired metroidvania game.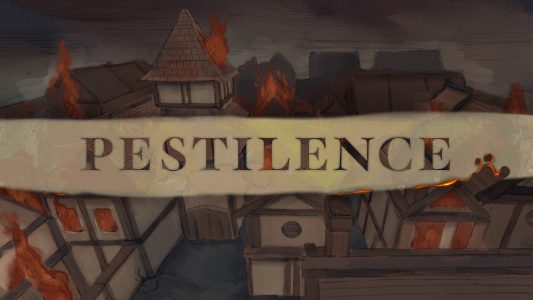 Alyssa Garcia, Aztec Game Lab president and computer science major, said the long-term game jams allow for leadership development because they simulate what it would be like leading a team in an actual game development studio, challenges included.
Maron has heard many AGL members say that working on a long-term game has been an incredible opportunity to hone their skills as programmers working in a semi-professional environment, interacting with other people's code, and learning how to communicate with others.
"It's a very cool experience to be able to work on something with a large group of people," Maron said.
Organizing themselves into departments for programming, story, levels, art, and audio has given members hands-on preparation for careers in the video game industry. AGL alumni have secured positions at Psyonix, That's No Moon, Naughty Dog, PlayStation, and Twitch.
In Spring 2022, Rasmusson, now AGL level design co-lead, participated in his first long-term game jam with AGL. He bounced around to different teams, trying out voice acting, programming and level design.
Rasmusson said, "If you told me I was going to work with dozens of people, I wouldn't have believed you. This is a college club?! It seems insane, it seems ridiculous!"
"Being able to have my name in the credits on a full-blown video game is really special," the lifelong videogame aficionado said.
Up Next
Starting at 11 AM on Friday August 5th, Aztec Game Lab members will gear up for another summer game jam. Participants will have until August 8th at 5 PM to create their games. Anyone interested in watching the debut of the final games can tune in to the Aztec Game Lab Discord server at the end of the event.
The semester-long game jam will return with the start of the spring semester. Any SDSU student is welcome to join the Aztec Game Lab.
"This is a really friendly environment," said Maile Pacumio, a global composition major and Aztec Game Lab audio co-lead. "I've tried to become part of the group's administrative board because I want to show that AGL is a really wonderful environment and it's safe for everyone."