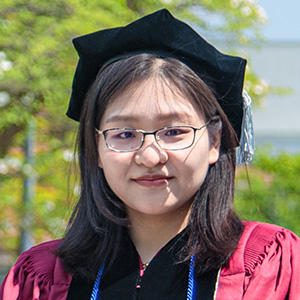 Xin Zhang, Ph.D.
Pronouns: Xin
Assistant Professor of Computer Science
College of Sciences
Department of Computer Science

San Diego
Email

Office Hours

Tues 12:30pm – 1:30pm
Thur 12:30pm – 1:30pm

Location

GMCS 538
5500 Campanile Dr
San Diego, CA 92182

Mail Code

1020

Fax

619-594-6746

Links

Accounts
Areas of Expertise
Spatial-Temporal Data Science, Deep Learning, Imitation Learning, Meta-learning
Bio
Dr. Zhang's research focuses are on artificial intelligence (AI) and spatial-temporal data mining with applications in smart cities and urban intelligence.
Particularly, she is interested in: (1) human behavior analysis, decision making and embodied AI using deep learning approaches, and (2) spatial-temporal data mining with novel AI techniques for urban computing and smart cities. Her works appear in NeurIPS, KDD, ICDM, etc.