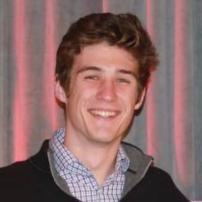 The Computer Science community is grateful to have had the honor of Richard L'Heureux among us as a student, classmate, and friend.  It is with sadness that we learned this fine young man passed away just prior to the start Fall 2016 semester.
Richard came to SDSU in 2012 from Hayward, California.  He was a computer science major who had interests in multi-disciplinary studies. In the SDSU community he was active in such organizations as the Lavin Entrepreneur Program, the ROLE lab (Research on Organizational and Leadership Effectiveness), and the Webers Honors College Student Society.
Richard was an asset to Computer Science at SDSU and will be missed.
Richard Remembered
"I am deeply saddened to hear of the passing of Richard. He was one of the greatest students in CS 530 Systems Programming class. He will be remembered in our hearts." – Dr. Wei Wang
"Richard is a young man who is always warm to others and likes smiling" – Dr. Tao Xie
"Richard was an above average student and a really nice person." – Alan Riggins
The L'Heureux family have invited all who will to post their stories, thoughts, images, or kind words at http://www.richardlheureux.com/ .