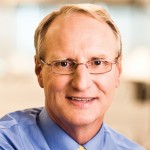 KEN LAWONN
CHAIRMAN – ADVISORY BOARD
Ken Lawonn is the senior vice president and chief information officer for Sharp HealthCare. In his role he is responsible for continuing to move Sharp forward in the implementation of advanced technologies to support the transformation of healthcare through the Sharp Experience. He joined the Sharp team in February 2014.
Lawonn has over 30 years' experience in healthcare technology leadership. Prior to joining Sharp, Lawonn served as the senior vice president for strategy and technology at Alegent Creighton Health in Omaha, NE. Under his leadership, Alegent was recognized as a leader in the deployment of technology to support integrated clinical care. Lawonn also served as the vice president and chief information officer for Banner Health in Fargo, ND.
Lawonn received his bachelor's degree in computer information systems from Moorhead State University in Moorhead, Minnesota and an MBA from the University of Nebraska.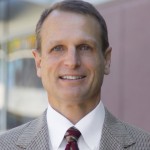 CHARLES (MATT) KENDALL
VICE CHAIRMAN – ADVISORY BOARD
Matt Kendall is currently Executive Director of Engineering for the Mission Systems business unit of General Atomics Aeronautical Systems, Inc. (GA-ASI), which focuses on providing integrated sensor payloads and software for Intelligence, Surveillance and Reconnaissance (ISR) aircraft platforms and develops high energy lasers, electro-optic sensors, and meta-material antennas. Dr. Kendall oversees all technical leadership of the unit's functional engineering subgroups and is responsible for engineering policies and procedures, providing technical and project management guidance to applicable projects, along with project leadership, technical design, and analytical support.
Prior to joining General Atomics' Photonics Division in 2000, Dr. Kendall was the Mechanical Engineering Group Leader for the Laser Engineering Division at Lawrence Livermore National Laboratory. He holds a Bachelor's degree from Northern Arizona University and a Master's degree and Ph.D. in Mechanical Engineering from Southern Methodist University in Texas.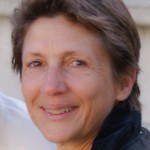 ERNA P. ADELSON
BOARD ADVISOR
Ms. Adelson's expertise is in managing the evolution of information technology and helping the companies use technical change for strategic advantage.
She is Senior Director of Information Systems at Sony Network Entertainment. Reporting to the CFO she works with the platform engineers in San Diego and business units in the Americas, Europe, and Asia to insure that the business application portions of the eCommerce and content delivery services are developed, implemented, and managed.
Ms. Adelson joined Sony in 2001 as the CIO of its eSolutions Group, an e-commerce business division and was responsible for technical development and operations of sonystyle.com. Ms Adelson then spent four years with Sony Electronics Information Systems function where she was responsible for Enterprise Architecture.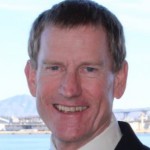 MICHAEL ASH
BOARD ADVISOR
Dr. Ash has 29 years of technical experience in all phases of complex information systems lifecycle and product management. He is currently consulting on Verizon Universal Identity Services security product team as a solutions architect and is the chair of the Security and Cloud Steering Committee. He leads the development of platform compliance documents to include FISMA and FedRAMP as well as the European based tScheme program. This was all a natural extension of his role in leading the development of SAIC Identity Lifecycle Services (SILS) Identity and Access Management practice.
Mike has led large-scale network and application development teams leveraging strong business and technical connections to Microsoft. He has functioned as a Solution Architect and Project Manager for varied IT and software development projects in the U.S. as well as Asia and EMEA. Dr. Ash has practical project management experience combining skills as a Project Management Professional (PMP) and ITIL 2011 certified engineer.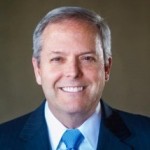 MIKE BROOKEY
BOARD ADVISOR
Michael Brookey is the President  and CEO of Brookey & Company, Inc., a management and technology consulting firm based in San Diego, CA.  Michael  works closely with teams and C-level executives to solve their most complex business challenges. The company specializes in Project and Portfolio Management, Cloud Computing Total Cost of Ownership and Adoption Frameworks,  Business Process Redesign, Organizational Assessment and Operations Turnaround Strategies.
Prior positions include VP, Regulatory Solutions at MicroPact (formerly Iron Data Solutions), Partner at Attain, LLC,  Managing Director at BearingPoint and a Senior Manager in KPMG's Advisory Practice. With  over three decades of broad business and technical experience, Michael has directed numerous Information Technology engagements ranging from application development and support, technology insertion, product development, ITIL-based support and offshore software development. He also has experience with  US Department of Defense, Department of the Air Force serving as a civilian acquisition official. In this role he served in a Contracting and Program Management capacity. PMI PMP certified since 2006, Michael earned a MBA, General Management from Golden Gate University, San Francisco, CA and a BA, Sociology from Wright State University Dayton, OH.
In addition to serving on the San Diego State University Computer Science Corporate Advisory Board, Michael has been on the Board of Directors for the San Diego Futures Foundation (SDFF) since 2007. The SDFF is a 501 (C) nonprofit organization established to bridge the digital divide in the County of San Diego. The Foundation provides computer equipment, software, training, services and technical support to San Diego nonprofits, small business, and disadvantaged residents.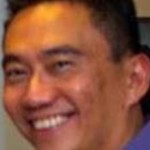 BEY GONZALES
BOARD ADVISOR
Bey Gonzales has extensive experience in wireless communications finance and operations, energy services pricing, and corporate banking. He understands how pieces fit together to make a whole, and how to get multi-functional teams working toward a common goal.
He is Senior Manager of Engineering Ops at Qualcomm, where he works with apps processor SW engineering, program management, manufacturing, and finance to forecast, build, and deploy internally built test equipment, software licenses and commercial devices. He analyzes and reports on operating expense items like non-capex equipment and travel. He is also a current Board Member (ex-Treasurer) of the San Diego Futures Foundation.
Prior to moving to San Diego, Bey worked for Honeywell and Fleet Banking (BofA) in New England. He has an MBA from Boston College and a B.S. in Business Economics from the University of the Philippines.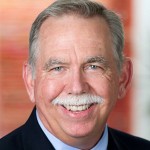 TED GRISWOLD
BOARD ADVISOR
Mr. Griswold, a partner with Procopio, chairs the firm's Native American Law practice group and a member of the firm's Clean Tech, Energy Environmental and Resources practice group.
He received his B.S. (Biology) and his Master of Science (Coastal Ecology) from SDSU in 1985 and 1987, respectively. He received his J.D. at University of San Diego in 1992.  Mr. Griswold is rated as AV-Preeminent by Martindale-Hubbell, its highest rating, and a San Diego Super Lawyer selection 2007-2014 and a Southern California Top Rated Lawyer 2012-2014. He has previously sat on the SDSU Biological Field Stations Steering Committee and the San Diego State University – College of Sciences Dean's Advisory Board.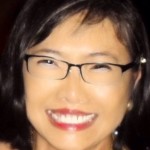 JANET VOHARIWATT
ADVISOR BOARD SECRETARY
Ms. Vohariwatt is a CEO and founder of iChanneX, a cloud company that deliver instant information portal for business. iChannex received many awards including Special Congressional Recognitions, and International Trade Excellence Award. Before iChanneX, she served as VP at Inasoft, a tech startup. There, she ran six departments including China development. She served many years as Vice President at SAIC, Project leader at Xerox Corporation, and s/w engineer at Starnet – a Ford Aerospace Telecom Subsidiary.
Ms. Vohariwatt has received numerous awards and honors for her Enterprise IT skill, including SAIC Top 1% excellent performance, Recognition from the Navy, SAIC Spark Plug Award for Kaiser Permanente, Xerox President Class, Executive Shadow and Peer Recognition. Most recently she received SDSU Monty's Award, San Diego Women Who Mean Business 2006 Award. She served in the Sharp HealthCare Foundation Board of Directors, SD Futures Foundation Board Secretary, UCSD Rady Mentor Program. She hold MSCS, MIBA, LLB. (Honor in Law) and a BS (Accounting).